Charing, the village with a Palace sits upon the Pilgrims Way and has a long history.
It is one of those villages that can be easily missed yet deserves a visit.
King Alfred of Wessex may have been in the area when, in 893, Vikings mounted dual raids in Milton Regis and Appledore. Mention of the village reputedly dates back to 788.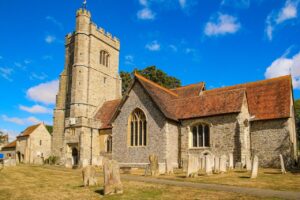 Charing Palace, yes palace, dates back to the eleventh century and had royal visitors on more than one occasion as it belonged to Christchurch Priory and was used by the Archbishops of Canterbury as a stopping place to and from London.
The village has a wealth of period homes and is one of character that still has a community spirit to it.  The High Street has a mix of delightful homes and shops. Home to a traditional Butcher you will also find a micro pub, general stores, hairdressers and other interesting businesses dotted around.
Step North or East of Charing village and you are in the Kent Downs Area of Outstanding Natural Beauty and miles of glorious countryside and nature are at your fingertips. The adventurous amongst you may take the walk to Wye and if really adventurous, all the way to Canterbury! (You can get the train back to Charing).
Speaking of the train, Charing has it's own station, an easy walk from the High Street and it provides a very different slant on daily life. Ashford, Maidstone, Canterbury, Folkestone, Dover, Deal and of course London are suddenly within easy reach and no need to designate one of you as driver.
There is so much we haven't touched upon, take time to explore this lovely place.
PS Charing is also home to our good friends, The Wow Factory (but that's a whole different story 🙂 )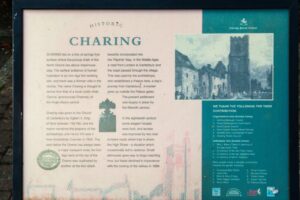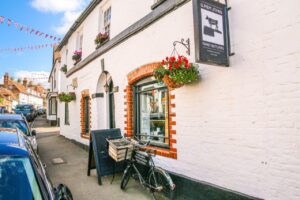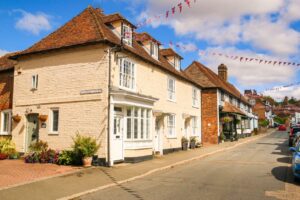 Share this post