A memory of Rhubarb Gin is perhaps not the impression The National Trust intend for one to first have when thinking of one of its charges but, truth be told, it was a very memorable tipple.
Built in 1874 Waddesdon Manor is one of the younger jewels in the National Trusts festooned crown, it is nonetheless a must see home and one that provides a huge amount of delight from visiting.
Built to house the art collection of Baron Ferdinand de Rothschild, Waddesdon was a place to entertain, a weekend retreat. Visiting it provides a glimpse into a different world, one created by a man who was described as driven, a perfectionist, 'an excellent gardener and a good botanist', a caring person and yet one who once described himself as '…a lonely, … very miserable individual.'
In 1957 James de Rothschild bequeathed Waddesdon to the National Trust, The Rothschild Foundation manage it on behalf of the Trust and it was opened to visitors in 1959. Lord Jacob, the Fourth Baron Rothschild chairs the Foundation and in the early 1990's embarked upon a major refurbishment.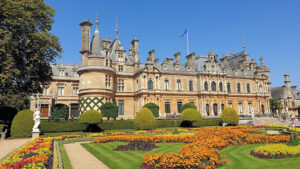 Early to mid March Waddesdons grounds re open and can be enjoyed for Spring walks.  Throughout the coming months the gardens blossom, bloom and change their form. Parterre, aviary, water garden, woodland playground and pathways galore, there is plenty to fill a day and more.
Wander the rooms and hallways of Waddesdon and you are treated to sights of paintings, porcelain, a clockwork elephant and all manner of interesting items. There are fifty six clocks in the house, arms and armor to discover, so much that further visits are a good way of getting to appreciate everything
Like all homes and gardens particularly, visiting at different times of day, different seasons of the year brings a changing appreciation and perception of the subject.
Waddesdon provides a huge amount of fascination and easily will occupy your day. It will lure you back and each visit will reward in equal amount.
We love it and we will be returning. (we're not sure the rhubarb gin is still available but if you ever spot a bottle, it's worth nabbing it!)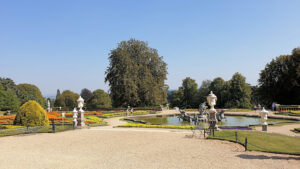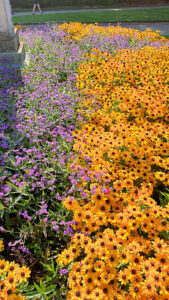 Waddesdon Manor – National Trust
'The real Ferdinand De Rothschild'
Share this post