Richborough Roman Fort, Pegwell Bay National Nature Reserve, The Viking Coastal Trail, all names you may be aware of and delightful attractions they are.
Cliffsend may not be a name you are so familiar with yet, with the advent of Thanet Parkway Station, a new addition by Network Rail, this little village by the sea is likely to be noticed by many more people.
The area around is a huge part of the draw here and the location shaped the name.
Cliffsend is just that, the cliffs end and you look northward and east along the beach at the cliffs rising to Pegwell and beyond around to Ramsgate. In the opposite direction you are looking toward and Past Royal St George's Golf Club, Sandwich and towards Deal.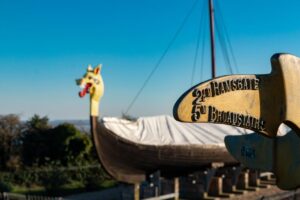 A quiet community in a wonderful spot. It sits on the edge of a delightful nature reserve and at the start of the Viking Coastal Trail (Pegwell Bay is where the Vikings first landed in Kent), this is somewhere that will occupy hours of your leisure time and with Thanet Parkway Station due to open at the end of July 2023 a great train service will be 'on the doorstep'.
The beautiful Thanet Towns of Ramsgate, Broadstairs and Margate beckon in one direction, historic Sandwich in another and inland the City of Canterbury provides a beautiful destination.
Westwood Cross Shopping Centre is less than three miles away 'with over 40 fashion and lifestyle stores, restaurants, coffee shops and leisure brands'.
Cliffsend is a small community. Some will know it for Kite surfing, others for coastal walks and cycling. It is a place to find quiet away from the hustle and bustle, somewhere to escape into a small community lifestyle.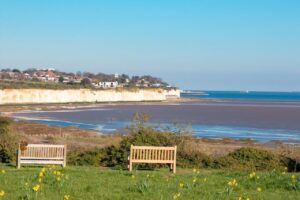 Sandwich and Pegwell Bay National Nature Reserve provides scenery, wildlife and highland cattle.
There's much more to discover nearby and, for those who want somewhere a little different to settle, this is a great Kentish spot to consider.
Sandwich and Pegwell Bay National Nature Reserve
Westwood Cross Shopping Centre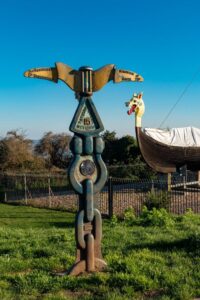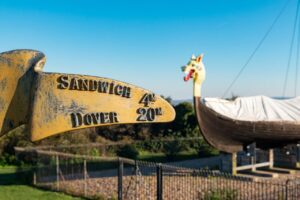 Share this post