"Drizzle is a wonderful word…" a phrase that emanated from the lips of the commentator on Sunday 31st July 2023 at Ham Polo Club.
As I looked down at the Hawaiian Coleslaw (and other picnic items) carefully placed away from the 'drizzle', under an umbrella that was pinned down by a cool bag, I had a brief chuckle to myself.
A Brazilian Polo team vying to win The Argentine Cup on a July day and we are striving to make drizzle 'wonderful'…
Somehow it was wonderful. As I looked along the line of people to either side of me intent upon enjoying the day, the drizzle seemed irrelevant. An empanada stand, Pimms Stand and Polo ponies hammering across the turf in pursuit of a four ounce fibreglass sphere, all these things lifted you to a different place, a special place, one that any time spent watching polo transports you to.
I've written about Polo before in Picnic and Polo, the weather was decidedly kinder last August and I won't repeat the information I gave there.
Today I wanted to say thank you once again to Ham Polo Club for putting on another wonderful event, to all the riders and their ponies who went at it hammer and tongs and provided a great spectacle. We saw excellent Chukkas, full of action and drama, lots of goals and games that see sawed one way then the next to decidedly close finishes.
The Mavericks played amazingly well to create a tense final. Los Cariocas were determined winners of The Argentine Cup 4 Goal Tournament, the trophy presented by Javier Esteban Figueroa, Argentine Ambassador to the UK.
An excellent way to enjoy a Sunday and with 'wonderful drizzle' too!
We look forward to future visits.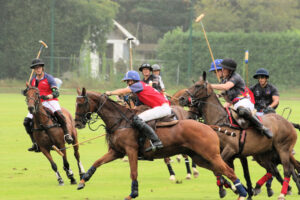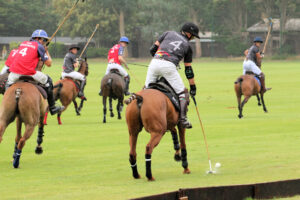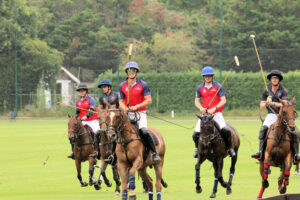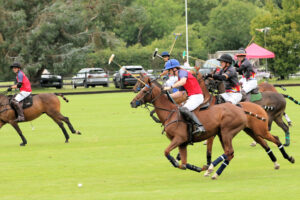 Share this post