When selling your house, you want buyers to fall in love with it as soon as they see it.  You want them to visualize walking in your front door and finding the house they have dreamt of.
With many buyers choosing to do a drive-by before they even book a viewing, however, you could, unknowingly, be losing buyers within seconds of them seeing your front door.
So how can you ensure the first impression of your home is a good one?
No 1.  Check out your competition
Before putting your home on the market, do a bit of detective work and cast a critical eye over a few properties or streets that you're interested in. Take note of your reactions to seeing smart entrances and tidy gardens and compare them to your feelings when you see a house that's a little jaded, with weeds running free and paint peeling around the windows.
An apparently 'uncared' for property could be immaculate inside but many buyers will never know because the truth is, when it comes to selling your house, a good first impression is vital to getting people through your front door.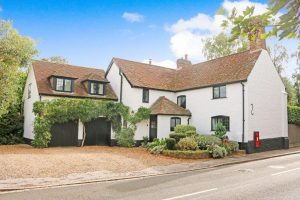 No 2. Assess your curb appeal
Now you have an idea of what you like and don't like seeing, assess your property through a potential buyer's eyes. Be critical. What jumps out at you?
Does the front door need painting or your guttering need cleaning? Is there condensation inside your double glazing or a loose tile on your roof? Where are your bins?
When you take everything into account, does the front of your home welcome a prospective buyer and say, 'come on in you're going to love me' or 'grab your cheque book, you're going to need it.'
In reality, most homes fall somewhere between the two and it's always worth taking the time to see what you can do to make selling your house easier.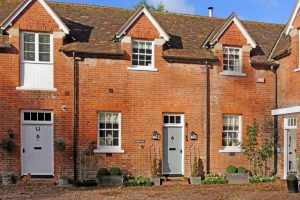 No. 3 Ready to start selling your house?
Your next step is, of course, to remedy all those things you have spotted. But if you can't do everything, prioritise the jobs that are going to make the most visual changes.  Cleaning your windows, washing your front door, adding some colourful pot plants and pulling your curtains back neatly every day takes very little time but can make all the difference to selling your house through its sale photos and those all-important first few seconds when potential buyers drive by.
Next step:
Give us a call on 0800 368 8991 to find out how we can personally help you.
Then read the next instalment in this series, 4 tips for making potential house buyers feel welcome in your home and discover how to impress your buyers once they step through your attractive, well-maintained front door.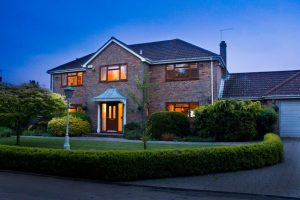 Share this post