From Newcastle to Canterbury, by way of Herne Bay!
Herne Bay's coastal location and proximity to Canterbury, six miles north of the Cathedral City, made it a useful place to bring coal from Newcastle. Why bring coal from Newcastle? Coal wasn't discovered in Kent until 1890 when 'The Channel Tunnel Company' decided to dig, investigating the geology of Kent. It's interesting that a stalled channel tunnel project was the start of the Kent coal mining industry.
The town we know developed primarily as we approached and entered Victorian times, becoming a popular seaside destination. London investors built a pier in the 1830's and a railway station arrived drawing people to the two mile long beach.
The advent of easier foreign travel and cheaper airline travel affected the UK tourist trade and many towns like Herne Bay saw less tourism from the 1960's onwards.
Nowadays changing habits, a desire to explore the countryside we live in and schemes which have highlighted our history and/or encouraged people to engage with our landscape have brought visitors back. Lets face it, an estimated 37.5 million tourists are expected to visit England in 2023 from abroad; there must be plenty worth seeing.
For Herne Bay, the coast is a huge draw and walks, runs and cycling from here take you to the beautiful views easily. The Saxon Shore Way, a more recently defined route follows the English coastline as it appeared in Saxon times and runs from Hastings in Sussex to Gravesend, here passing through the town.
Which way will you walk? Along to Reculver? Take the coastal path toward Whitstable?
If you walk to Reculver, once up on the cliff top, you find rolling countryside meeting the sea and the shape of the coastline provides a different appreciation of Kent geography. It is one of many beautiful places to capture a sunset from.
An interesting town centre has side streets running toward the sea, a clock tower landmark built in the 1930's, the famous pier, once the second largest in the country, gardens, and an eclectic mix of shops.
The railway connects the town to London with High Speed services to St Pancras and trains to London Victoria with commuters catered for as services run to Blackfriars and Cannon Street.
This is a town that has in some ways lain hidden in the shadow of Whitstable, many are now discovering it again for its different feel, long shoreline and pretty surrounding countryside. A Cathedral City 'just down the road' adds to the array of opportunity for fun things to do and historical sites to visit nearby.
Long Distance Walkers Association – Saxon Shore Way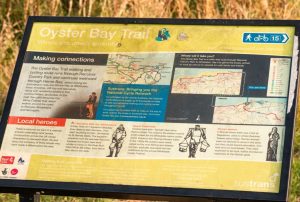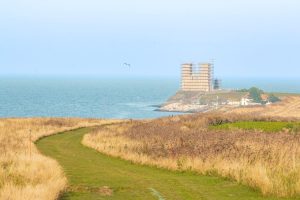 Share this post