Goodwood aims, by its' own admission, to provide 'A perfectly crafted, quintessentially English experience – always delivered with a twist.'
Goodwood House sits within 11,500 acres of lovely West Sussex countryside. Owned by the Earl and Countess of March the Grade I house has been the family home of the Dukes of Richmond for around three hundred years.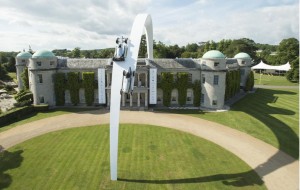 Intertwined with that premise it hosts each year the 'largest motoring garden party in the world' known as The Festival of Speed.
This special event provides an extended weekend of entertainment for all of the family and not just hardened car fanatics.
If you can visit and enjoy all the activities on offer in a single day then you are doing extremely well and it is that breadth of options that does make this such a brilliant family day out. There really is something to please everyone going on here.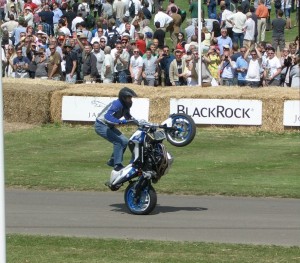 Various motor sport celebs attend the event and each day usually brings its own list of special people to see in action. From historic motoring legends to current day heroes a delightful mix are sure to be around whichever day you choose to visit.
Who will be your stars? Whether it's cars, people or both you'll probably be spoilt for choice.
The centre of the show is the 1.16 mile long Hill Climb, an opportunity to see a myriad of vehicles doing their thing up close and personal.
Outside of the Hill Climb you will find new car exhibitors, supercars, luxury and prestige gems plus classic cars aplenty and a variety of fun activities.
Then there's also something for the aviation enthusiast.

For more information on the FOS and tickets for the next event visit the website Goodwood Festival of Speed .
Please note Goodwood House is not open all year round so do check if you hope to visit the glorious building. Goodwood Visiting Times
Share this post