The Listed Property Show is a great opportunity for owners of period homes to meet a variety of experts first hand and gather important information plus engage in valuable conversation. The event had run for nine years already when we first visited in 2015.
The show is run by the Listed Property Owners Club and is definitely a must for anyone who owns an older home, not just Listed homes. It provides an opportunity to see traditional craftsmen demonstrating their skills and will give an insight into maintaining period property.
How many Victorian home owners have had repointing work carried out using incorrect mortar over the years? It's not just an opportunity for education but also one for inspiration.
The degree of awareness amongst homeowners is increasing and the efforts of shows like this only add to the wealth of knowledge that is available.
Owning an older home is not only a delight but it is a responsibility and like any property a massive investment. Not taking good care of your investment is poor financial management so for an intriguing day out and a potentially money saving one keep an eye out for the next opportunity to visit.
How does the show help you?
Well visitors had the opportunity to meet and talk with Conservation Officers, over one hundred of the country's leading experts were in attendance. Information was available on VAT, grants and laws.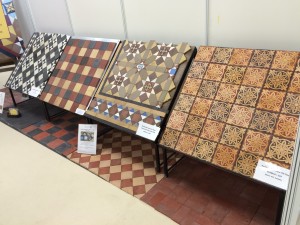 A host of suppliers of specialist products were displaying including demonstrations of leadwork, plasterwork and wood carving.
If you own a listed building or are thinking of buying one then spend a moment to contact The Listed Property Owners Club.
They have a wealth of relevant information available and are passionate about period homes.
For Tickets to the next show and dates Click Here
Share this post