Rather a grand title but then this is quite a collection and somewhere everyone will find of interest!
Film and TV have made American cars as much a part of our lives as BMW and Mercedes are so heading to a car museum in Seattle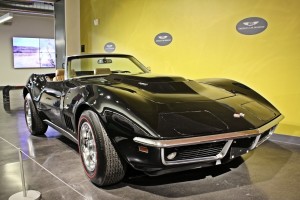 is unlikely to provide many surprises, or will it? Ford is the UK's best-selling car manufacturer but the designs we see in Europe bear little resemblance to those in the USA and there is an intrinsic difference in design concept either side of the Atlantic.
Like many people I have an appreciation of American cars, I can't say I can lay claim to a great deal of knowledge about them though. Ask me my thoughts on American cars and I'd probably say, big lolloping gas guzzlers, great in a straight line but don't do corners well. Those heady days of Beach Boys music and later on of films like the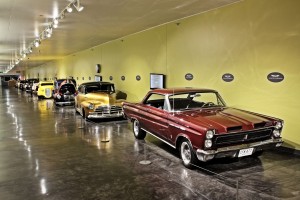 Smokey and The Bandit series put Muscle Cars in the public imagination. Iconic scenes like the chase in Bullit introduced many to the Ford Mustang and Dodge Charger, then there were Starsky and Hutch dashing around in a Ford Torino and well countless others before and since. Who hasn't heard of a Corvette?
Arriving at a car museum seemed like a nice distraction but one that I would probably breeze through in minutes. Oh how wrong I was.
In 1997 The Guinness Book of Records listed the Lemay collection as the largest privately owned collection in the world. Apparently, at its peak, the collection numbered over three thousand vehicles. LeMay passed away in 2000 but didn't want his collection sold and split up and talked of a not for profit museum. Hundreds of vehicles are on display in a four storey building that is wonderfully designed.
The charm is the breadth of the display in both the years it covers and the types of car. Walk in to face BMW's, a Z8 – James Bond's other foray away from the Aston Martin brand. Some gorgeous historic BMW's surround it including a stunning 502 from 1959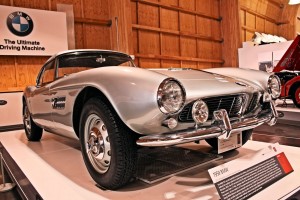 before we get introduced to some classic American muscle cars.
I love cars, I'm not someone who can reel off the engine sizes, manufacturer specs or performance statistics, I just love craftsmanship and design. Flowing lines, curves and chrome epitomise european design of the golden era, which for me encompasses the thirties through to the early seventies. Think Bentley Speed Six, the Jaguar XK series and Austin Healey then the classic Ferrari's, gull-wing Mercedes and the Aston DB series along with one of my favourites, the Porsche 356. And therein lays the interesting thing. America played an important part in the Porsche development story.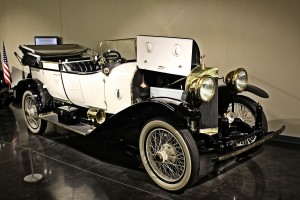 Before visiting the Museum I would have said that I had little interest in American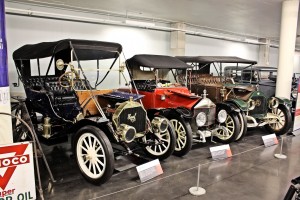 cars. Ten minutes into the museum and I was hooked. The collection is of classic cars and goes back to the early years of the twentieth century. Yes the American vehicles are big and brash but stop for a moment and admire the coach work and suddenly you fall in love. These are cars built by hand, with passion, pride and little thought for cost saving. Bright work gleams and sparkles from every side and like a magpie you are drawn from one incredible vehicle to the next.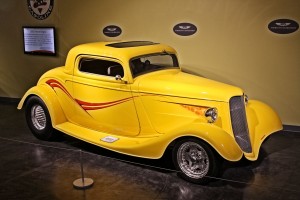 The display flows beautifully and always promises a new lure around the corner.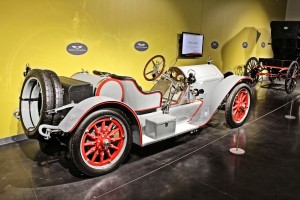 Hot rods, family saloons, lost manufacturers and iconic names like Studebaker and Stutz Bearcat make you stop and gawp with complete awe. This is a collection which is all about passion, that of the car designers, the men who built them, the man who collected these all together and of you the visitor here.
There are european cars here as I mentioned and not just BMW's, there are motorbikes too. Throughout the collection there are snippets of information on the cars, the manufacturers and history panels on topics including racing through to the story of the iconic Route 66. This was a real highlight of a trip to Seattle, an unexpected find but one I would happily visit again and again and so should you.
LeMay America's Car Museum Website
For more about Seattle read my article here, Surprises in the Emerald City
Share this post