Kings Hill was once a royal hunting ground, has been a World War II airfield and is now described as 'a vibrant garden village with an established, warm and welcoming community.'
It 'has been rewarded year after year with a hatful of South & Southeast in Bloom Gold, Silver Gilt and Best in County awards for town centre green design and business park landscaping.'
People we talk to tell us of the convenience to life here and the sense of being part of a great community.
Coffee shops are set amidst a shopping area that provides so much, restaurants, chemist, newsagents, hairdressers, local pub The Spitfire, an Asda and Waitrose as well.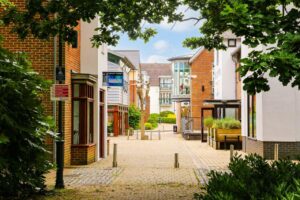 Leafy walkways and footpaths can have you exploring countryside and woodland, more of that in a moment. A 5k run is a pleasure, mentioned by locals as a great evening experience to be regularly enjoyed here.
There is so much to do. Kings Hill has a golf course and a Community Tennis Club.
Kings Hill Football Club and other local teams use the pitches for matches and training at Kings Hill Sports Park. There is a David Lloyd gym, Infinity Fitness UK and if you prefer a ramble then explore the footpaths that meanderthrough nearly forty-six acres of Warren Woods.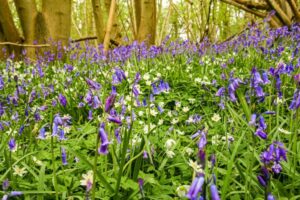 The Control Tower Gallery is set in an art deco building in the heart of Kings Hill and is home to a curated, rolling art exhibition. Keep an eye on the development of the The Turner Contemporary and the University for Creative Arts Public Art Project too.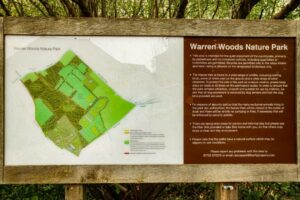 A thriving business community provides employment and the area is popular for commuters with West Malling station easy to reach.
In the summertime, during the cricket season, take a stroll and enjoy a match at the local cricket club. Walks take you to Wateringbury and… well we'll let you discover all that is possible.
Outside of Kings Hill, Tonbridge, Maidstone, delightful West Malling, Sevenoaks and beyond, there are so many places to enjoy and all easy to reach from here as is Royal Tunbridge Wells.
Share this post