Just recently I had the opportunity to visit Port Lympne wild animal park, somewhere I haven't been for more years than I care to admit. I don't live that far from it and it's a little crazy that I have ignored it for so long.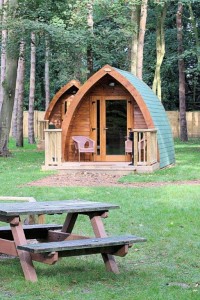 Visiting a few weeks ago was a real surprise as so much has changed. The main house is now a hotel, what a fabulous venue for a stay and as we wandered towards the wolves and tigers to one side appeared lodges that I understand are labelled with a new word, 'glamping'. Whatever happened to the leaky tent and single ring gas stove, back in my day glamorous was waking up unbitten by mosquitos. It must be quite a unique experience sitting down of an evening in one of these lodges with the sounds and smells of the tigers and wolves nearby, eyes in the darkness peering intently toward you.
The thing that surprised me the most about modern-day Port Lympne was the size and scale of what it now presents. We walked what I call the old trail through part of the afternoon and didn't see half of the site. Seeing people jumping on the trucks for the safari tour brought a little smile and an image of Jurassic Park kept flicking across my mind but we'll be going back for more.
If you want to enjoy the rewards visiting a park like this provides get a season ticket, for a minimal extra cost you can get all year access and what value that is. This is somewhere that the animals have a certain independence. Yes they have routines but there is no guarantee an animal will be there just for you to look at. They sleep, they hide, they choose when they want to be around.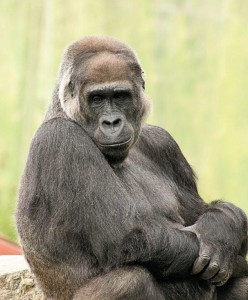 Part of me will always feel a sadness at seeing animals caged, it never feels right but would these animals have any life without Port Lympne? I don't want to get maudlin or begin a discussion, what I will say is that visiting zoos as a child made me appreciate the beauty of the animals that share our world with us, it made me feel a little sad that we struggle to make space for them and it made me, even if in just a small way, want to do something to help preserve their habitat.
If visiting great establishments like this keeps encouraging new generations of children to have a passion to help and then through eco tourism and various conservation projects we may manage to preserve some of this planets amazing wildlife. The world is shrinking all the time, for us as travellers and frighteningly so for the wildlife around the globe. Visit somewhere like Port Lympne and look in the eyes of the animals there then ask yourself, 'how can I help make this a better world for these noble creatures?'
From the smiles and laughter I saw on childrens faces during my visit, the excitement of seeing and being near the animals that was created, I would say Port Lympne are doing a fabulous job in engendering passion and feeling amongst the youth of today.
Give Port Lympne and Howletts your support and in doing so add a little something to the cause.
We are supporting a Tiger Charity Tigers4Ever and if you'd like to find out more about them and help us raise money then please click here
There are numerous great charities working around the globe and you will quickly find one that suits your passion to help by searching online.
Share this post