There's a real magic in discovering something new especially when it is a real surprise. Just recently I was pointed to Foots Cray Meadows, not somewhere I had ever heard of and 'Meadow' was certainly not a word I'd have readily associated with the Borough of Bexley, no disrespect intended but, as a country lad at heart, any mention of Greater London and I normally assume rooftops, roads and ribbons of shops, not kingfishers, herons, cygnets and streams.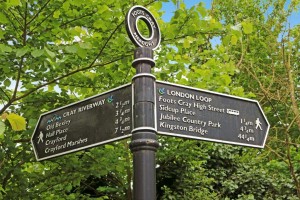 Go and take a look for yourself when you're in the area, this is a delightful slice of countryside that could easily grace a Turner canvas and would make any Pink Floyd fan reminisce of Grantchester Meadows. I won't delve too deep into the history, there are links below that will fill in all you need to know and an intriguing history the area has.
Suffice to say this is a glorious find and somewhere to while away many a happy hour, take a circuitous route and add a pub lunch to your trip out or just meander along the river looking to see a variety of wildlife. Admire the 'Penny Farthing Bridge' and the 'Five arch Bridge' along the way. It is a great reminder that our capital, sprawling out as much as it does, may have swallowed up many a village but greenery and countryside thrive within its boundaries.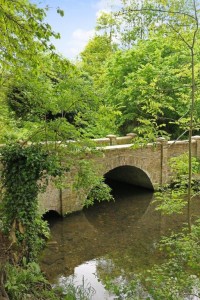 This is a 100 hectare site, around 240 acres and used to be part of the Foots Cray Place estate. The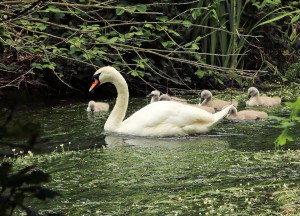 house burnt down sadly many moons ago and the area, shaped by the River Cray, is a public park.
Locals tell me that the area is well-known but perhaps not as well patronised as some may imagine and that may be a blessing for, walking around much of it as I did, I saw barely a soul and completely forgot where I was. Admittedly this was a week day and I imagine weekends and holidays will be very different, especially for events organised by Friends of Foots Cray Meadows. Even so I imagine it will be quieter than many places you might visit.
I've traversed some glorious Areas of Outstanding Natural Beauty and delightful Parks in my time, I must say this is up there with them and I'm so glad I got to discover it and I will re visit. I did see a Little Egret but didn't get to see a kingfisher so there's a reason in itself to return.
Keep an eye on our property pages for homes that become available near here.
Kent Ramblers Walk 5 Foots Cray Meadows
RSPB Foots Cray Meadows
London Bird Club Wiki Foots Cray Meadows
London Borough of Bexley Foots Cray Meadows
London Borough of Bexley Foots Cray Place
All Saints and St James Churches
Share this post