$17 Billion of procurement accounts for a massive amount of interaction with SME's from the UN and the message that came across in a very succinct way was this: Don't assume you can't get involved!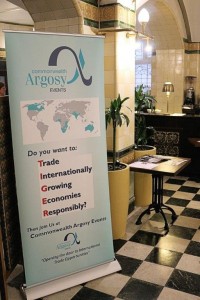 Can you do business with the UN? A dream too far? Certainly not for a wealth of SME's around the globe as we discovered one evening recently at a captivating talk organised by Commonwealth Argosy.
The Institute of Directors in Pall Mall is an impressive venue and perfect for an invigorating talk from UKTI Trade Attache Eleanor Baha MBE. Visiting from Geneva, Eleanor provided an insight that focussed minds in the room and opened eyes to possibilities that many businesses are unaware of. She is eminently approachable as someone to engage in general conversation and made her speech informative, pertinent and accessible.
To many the UN is a huge far off body working on an international basis, at a level unreachable by the little SME's that make up the bulk of our economy. The assumption generally would be that only international companies would stand a chance of working with such a huge organisation. I can imagine many small-business people would assume it is easier to arrange to have lunch with Harrison Ford than it would be to supply the UN.
Think again.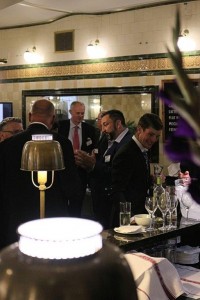 The UN like dealing with small businesses. Yes they will be demanding as a client but there are distinct advantages for both sides. For the UN, smaller suppliers can often react faster, adapt and provide a level of service that sometimes may be lost with larger organisations. For the SME the discipline of working with such an organisation can benefit processes internally and provide a platform from which to shine and promote yourself further afield. Payment is more reliable and who knows what doorways can open from the interaction.
During Eleanor's presentation the UN seemed to become more human and approachable, she pointed out though that building a relationship with them isn't just a given, there are hoops to jump through and standards to not only reach but adhere to. It won't be for everyone but a surprising number of people saw very quickly that this was an arena they could and should compete in.
Thank you to Commonwealth Argosy Events for arranging such a great speaker and interesting subject.
If you'd like to learn more contact team@argosyevents.co.uk
Find out more about Commonwealth Argosy Events
Share this post