You are not alone if you wonder, what happens if i put my home on the market , go under offer and then can't find anywhere to move to? Neither are you alone if you are frustrated because you can't secure a new property because you aren't already under offer.
What is the right way to approach moving home?
The answer is actually very personal to you. What is right for one person may not be for another. For some people selling up completely and moving into rented may be the best thing to do, not something i would generally recommend in a rising market but there are instances where it is the way to go. For some jumping in at the deep end and getting the home under offer immediately may be the proper way to go about it.
The thing is, there are many ways to approach the market and as a homeowner you can gain a degree of control over the process.
How did homes sell before the internet was a part of our every day life? Simple, as agents we got to know our buyers and sellers and we matched them together.
At Graham John we talk a lot about our bespoke marketing. It is bespoke because we listen to you and your needs. With you we decide and agree upon a course of action which will take your home to market in a fashion that will suit you. Marketing can always speed up but once you are splashed across the internet there really is no going back.
Homes sell without reaching the property portals.
The key to taking control of your selling process is to talk through at length what you want to achieve, cover the issues you face whether it be lack of suitable property or the volume of competition you face to secure any one of the homes you keep seeing.
When it is time to open your door to potential buyers you want to see the right people and part of that comes from careful presentation, showing your home to the right people for the right reasons.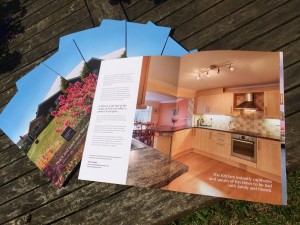 Take a look at our brochures and you will see much more than a list of cold features, no 'range of fitted worksurfaces with drawers and cupboards under'. Instead we want to bring your home to life,  we want prospective buyers to discover why your wonderful home will make their life special in the future.
We Sell Homes That Make Life Special.
We'd love to help you sell your home, whether it's a studio apartment or landed country property tell us what makes your home special and we'll help you give it the marketing it deserves and in so doing work to make your move everything you want it to be.
So what is the answer to the original question 'Find or Sell: What comes first when moving home?'
The answer for most is to do both at the same time, the key is how you do it and that's what we're here to help with.
Find out more about us through our website Graham John
Call us on +44 (0)1303 474101 or request a call from us
We can help you sell your home in Kent, Sussex and London.
Ours is not just a local viewpoint we are engaging with people all around the world on a regular basis, working to help people realise their property dreams.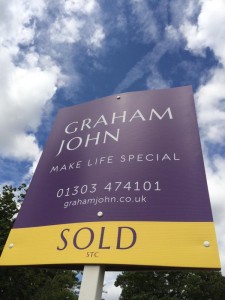 We'd love you to have one of these but you don't actually have to put a board up outside your home if you don't want to, for us, knowing we have done a great job and someone is happily moved into their new home gives the satisfaction we need.
Share this post