There is a moment where you pause your journey up a gently sloping trail in 'The Lost Garden of Sevenoaks,  a mass of rhododendron flowers form a canvas to your left and, as you turn to look to the right, a small valley drops away.
You are at eye level with a brightly riotous canopy of more blooms and looking onto a kaleidoscope of colour below and beyond; hold your breathe for a second, don't speak and try to imagine the wonder that a Victorian Explorer must have felt in China and the Himalayas over a hundred years ago, discovering these magnificent plants in their natural habitat.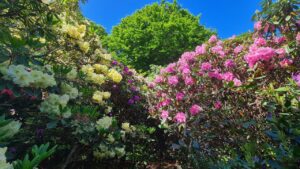 Titled the Lost Garden of Sevenoaks Reuthe's (pronounced roiter's) has been in peoples minds and fallen out of them through the decades, hard work, investment, regeneration and a dedicated team have this wonderful place firmly in people's awareness once more.
Started in 1902 by a jewish emigre Gustav Reuthe, this haven for rhododendrons, camellias and azaleas has definitely been rejuvenated and is very much open for visiting and for events.
For me, a personal guilty pleasure has become a breakfast wrap and a latte to start the morning at The Woodland Bistro. You can look at potential purchases to bring exotic colour to your garden before heading off to explore eleven acres of rolling greensand ridge in Seal Chart near Sevenoaks.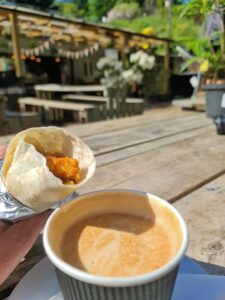 This is an experience that is a woodland walk and, particularly in May, one of finding amazing flowers, sometimes eyeball to anther, sometimes craning your neck up into the conifer trees and moments later looking down upon colourful umbrellas of flowers.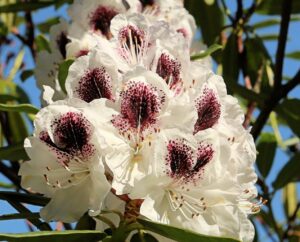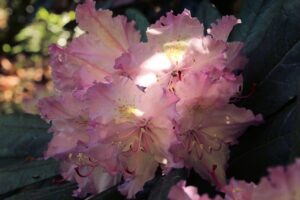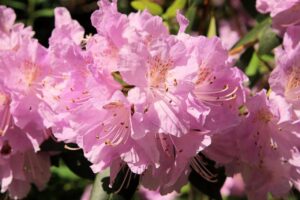 Re-opened in 2018 the garden is available to visit year round, apart from Christmas day, and, if you check the website, you'll discover there is plenty to draw you along even outside of flowering season.
Market stalls appear at various times of the year, children's birthday parties take place, alpaca walks through the woodlands, all things designed to add enjoyment and reasons to visit again and again.
I've visited twice in the last month and have been wowed by the amazing collection and welcomed by the extremely pleasant staff.
Make time to explore somewhere a little special on the edge of Sevenoaks; don't leave it a 'lost garden', discover, enjoy and treasure it.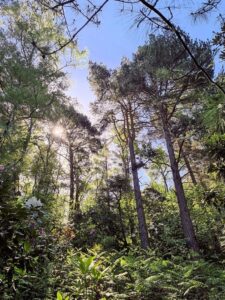 Reuthe's on the Ightham Parish Council website
Share this post