People always get to discover Oxted twice.
This Surrey town has a history dating back to the Domesday book of 1086. It was the Victorians who put Oxted properly on the map however with the introduction of the railway line and that ensures you discover this town twice; not because of the method of transport you choose though.
Pretty buildings welcome you as you enter the town centre and your impression will be quite different from eastern approach to western approach.
Station Road East is the longer approach road to the station and is home to many shops, cafes and restaurants. Approach from Station Road West and you will pass one of the country's prettiest cinema facades and a lovely selection of buildings and the businesses they house. This approach makes Oxted seem small at first.
It's worth taking a wander around and, once you've got acquainted with the town centre, you can begin to explore the surrounding countryside heading into The Surrey Hills Area of Outstanding Natural Beauty.
The town's proximity to London has always been a draw for commuters and with Southern and also Thameslink trains using the station, you can head to London Victoria or London Bridge quite easily from here.
Getting to the M25 is a simple drive and for those wanting to explore the countryside there are endless places to explore.
There's a charm that pretty architecture always creates and a practicality too. It's easy to understand why people are drawn to live here, a place that is not too big and not too small, it's very much – Oxted.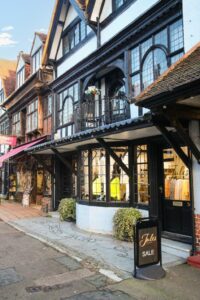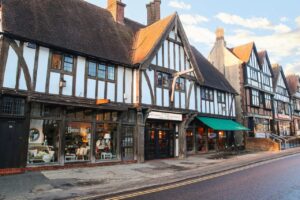 Oxted and District Historical Society
Surrey Hills Area of Outstanding Natural Beauty (AONB)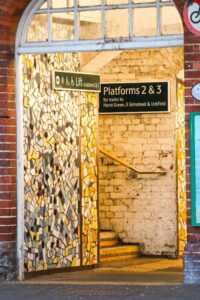 Share this post