The scream from a jet engine passing in front of you at six hundred miles an hour has an affect that is somehow primal, there're  elements of shock, wonder and a thrill that is intoxicating. The feeling, as a plane turns away from you and lights up the thruster is magnificent as much as it is physically palpable.
The Royal International Air Tattoo at RAF Fairford took place this year from Friday July 14th to Sunday the 16th. It was once again an incredible show and we got to visit on the Saturday. A day that unfortunately began with that most English of summer occurences, rain, grey skies and low cloud ceiling.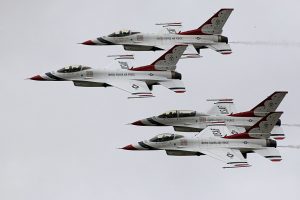 RIAT is a yearly event that draws huge crowds to witness an always impressive line of of aviation machinery from all over the world. There are stunning flying demonstrations and huge array of static displays that make it almost impossible to cover everything in one day. It amazes me that so many nationalities send their planes, pilots and ground crew to attend. That they do year after year shows the pride they have and the camaraderie there is within the world of aviation. I'm sure there's plenty of desire to show off and every country and company attending always manages to impress.
The meteorological conditions meant that we were in for a day of low level displays at best, the forecast was for improvement in the afternoon but nothing that would allow the full on displays we had hoped to witness. There was an air of trepidation amongst us and a fear we were in for a disappointing day. Silly os us really.
The organisers know to always start a show with a bang, a wow to grab the crowds attention and are prepared for the vagaries of the British climate. First up were the Czech Airforce flying a Saab Gripen 39C and yes, it is a great way to start an air display, loud and fast. The pilot deserves huge credit for taking to the skies in conditions which were surely borderline for flying and which soon grounded other planes.
It would take forever to discuss all the individual attendees through the day, much more space than I have here. Suffice to say that, despite the best efforts of the weather, we witnessed a day of incredible aerobatics and saw some wonderful machinery take to the sky.
The American Thunderbirds gave us a superb display in their 70th year,  F16C Fighting Falcons tearing across the sky in various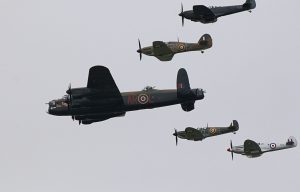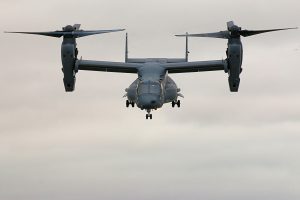 formations and challenging orientations. The RAF battle of Britain Memorial flight was fantastic to see with a Lancaster escorted by Spitfires and a Hurricane.
We had a Flying Fortress, Mustang and Hercules all strutting their stuff at various points. Helicopters of various shapes and sizes through to the Osprey that fits the term 'Hybrid' incredibly well.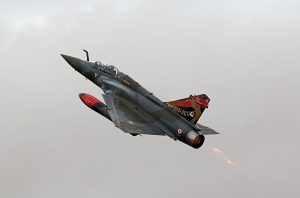 In their 100th year the Patrouille de France showed off stunning liveried Mirage followed by a great display from the Rafale C. There was so much happening it is hard to pick out a particular highlight. Many visitors were at the show to see the Sukhoi Su-27 heavy air superiority fighter – codenamed 'Flanker' by NATO.  A rare appearance at RIAT provided another memorable moment from the day, but everything was memorable and for attendees of respective nationalities, seeing their representation will have brought a sense of pride. Listening to the respective commentaries through the day showed the crews were proud to be there, to show their skill, passion and often, as with the Soloturk team, humour too as their pilot tore up the sky.
The Apache Attack Helicopter Display Team gave us pyrotechnics at the end of a stunning day showing that speed isn't everything. Spend eight hours watching pilots at work and play gives an insight into the incredible maneauvreability of all these machines and, even on a day where the elements tempered what could be done, we witnessed a show that makes me want to return again. Seeing an airbus do things that shouldn't be possible, feeling jet engines roar into overdrive, having the whump of rotor blades pound your chest are just some of the hooks a day like this provides and I have to save the best till last, although they were a middle of the day highlight.
The Red Arrows; it may just be national pride, they always manage to be the most incredible display and never disappoint whenever I am fortunate enough to see them.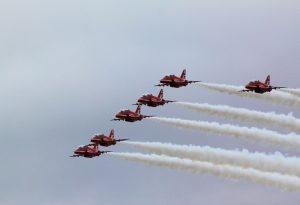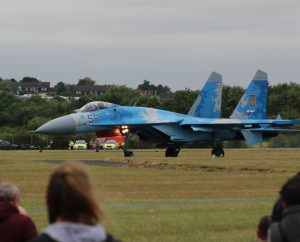 A huge thank you to the organisers of RIAT and to RAF Fairford for yet another inspiring day.
RIAT Royal International Air Tattoo
RAF Battle of Britain Memorial Flight
Patrouille de France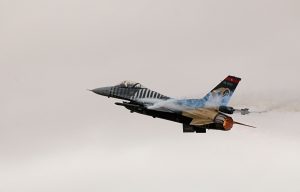 Share this post