Hi, Happy New Year!
I'm going to share a simple and fun challenge, one I first set myself a few years ago and I'm so glad I did, actually I'm going to discuss two challenges for January!
The first requires pen and paper or the digital equivalent: I'd like you to start making a simple list and here's why.
A few years ago I switched from looking back on the things I had managed to do in my personal life the previous year to looking forward to the things I intended to do in the forthcoming year.
It was a conscious shift from, 'how great that I managed to finally do that' to 'I'd love to do that and I'm going to plan it so it happens'.
I went from thinking, 'how will I find time?' to 'that was easier to achieve than I expected.'
Let me ask you this. What are the things that you treasure doing or want to do, the ones that make your life special, perhaps something you don't feel you can fit in even though you'd love to? Write them down; that's challenge number one!
From January to November I'm going share a challenge. Feel free to take up the challenge or just replace it with something from your list and let's see what happens!
Your second January Make Life Special challenge is:
Do something special, something physical, to celebrate Chinese New Year, Sunday 22nd January.
London hosts the largest celebrations outside of Asia, it's a fabulous experience if you get to go.
If you can't then see what's happening near you. Have a meal at your local Chinese restaurant and wish them Happy New Lunar Year; 'Gong hei fat choy' in Cantonese.
Order some takeaway or, as I love doing, cook a Chinese meal at home.
Make Life Special in 2023.
Here is a link to 21 Things You Didn't Know About Chinese New Year  (Don't tell your hairdresser though (or perhaps you should!))
Chinese New Year gift guide (The Royal Mint)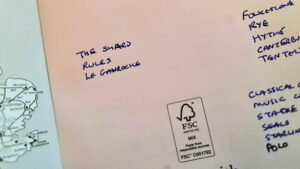 Share this post